Company Name
Contact Info
Location

KORTEKS MENSUCAT SANAYİ VE TİCARET A.Ş.

FETHİYE OSB MAHALLESİ SARI CADDE NO: 3 16215 / NİLÜFER / BURSA / TÜRKİYE

Hall2: 3

Stand: 328

Product Groups

Elastane Yarns
Polyester Yarns
Textured Yarns
Fancy Yarns
Technical Yarns
Company Info

Products

Represented Companies

Company Brands
Korteks was established in to meet the quality polyester yarn need of the Turkish textile industry in 1989. Korteks, Europe s largest integrated and innovative polyester yarn production center, with approximately 80 % of its total production being in the domestic market, from Germany to Italy, from England to the USA, from Canada to Mexico and South Africa, exports to more than 50 countries. With a total production area of 352.000 m² and an annual production capacity of 200.000 tons, Korteks produces an average of 2.500 types of polyester yarn; Thanks to this range, Korteks can vary with its products in the competition. Korteks, with 2.400 employees, is one of the leading production facility in Turkey particularly in the technical textiles. All of the production facilities were installed to produce high-count filament yarns with high quality. These products, which are highly competitive in textile markets; used in different areas such as upholstery, carpet, towel, medical, fleece, apparel and sportswear, outdoor and automotive fabrics. Today it has many products including TAÇ branded super bright, semi dull polyester textile chips and super bright / matte / semi-dull / full dull raw white and solution dyed polyester POY, FDY, textured, elastane, air texturized, flat, bobbin dyed and twisted, monofilament yarns. Having an R&D team that researches and offers new solutions, Korteks has also become a pioneer in the world in micro yarn technology. As a company aiming to grow with customer-oriented, innovative and value-adding products, Korteks has also expanded its R&D investments and maintains its goal of developing and producing innovative, world-class products in parallel with increasing diversity and quality in production. Korteks is the leader of the industry in producing yarns for new uses. Developing many products for the automotive industry, Korteks offers fast, flexible and reliable service by providing continuous cooperation with customers from the design phase of automotive fabric projects to mass production. Today, the yarns produced within this scope are used by domestic and foreign fabric manufacturers in the projects of the world s largest automobile brands. Korteks, the technology base in polyester yarn production, will continue to be in new markets with the yarns it develops. As Korteks, the largest integrated polyester yarn production center in Europe, we dream for a sustainable world and make all endeavors to deliver better tomorrows that rely on innovative and technological advancements in line with Zorlu Holding s vision of Smart Life 2030 . And, accordingly, we take our pride in achieving another breakthrough moment in Turkey with the Polymer Recycling Plant which would allow us to produce Taç Reborn from plastic bottles. At the Polymer Recycling Plant, we are producing RPET Chips, the raw material of the TAÇ Reborn, extracted from the waste plastic bottles.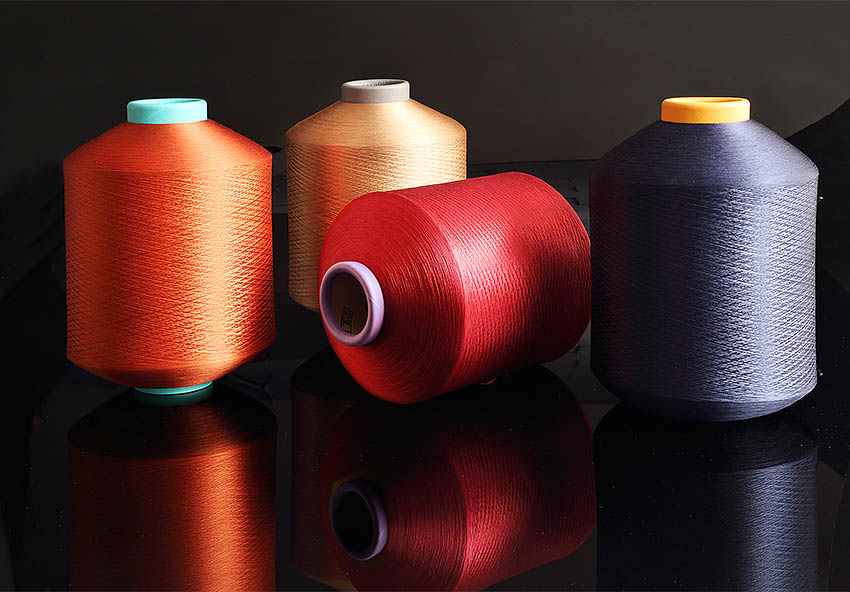 PRODUCT DESCRIPTION:
TAÇ texturized polyester yarns have been specially treated to create various texturized effects such as false twists, crimps, etc that mimic the appearance of natural-fiber yarns. Semi-dull, full-dull, s.bright productions are available in the range of dtex 28-1300, with different filament counts. A variety of dope-dyed color options are also available.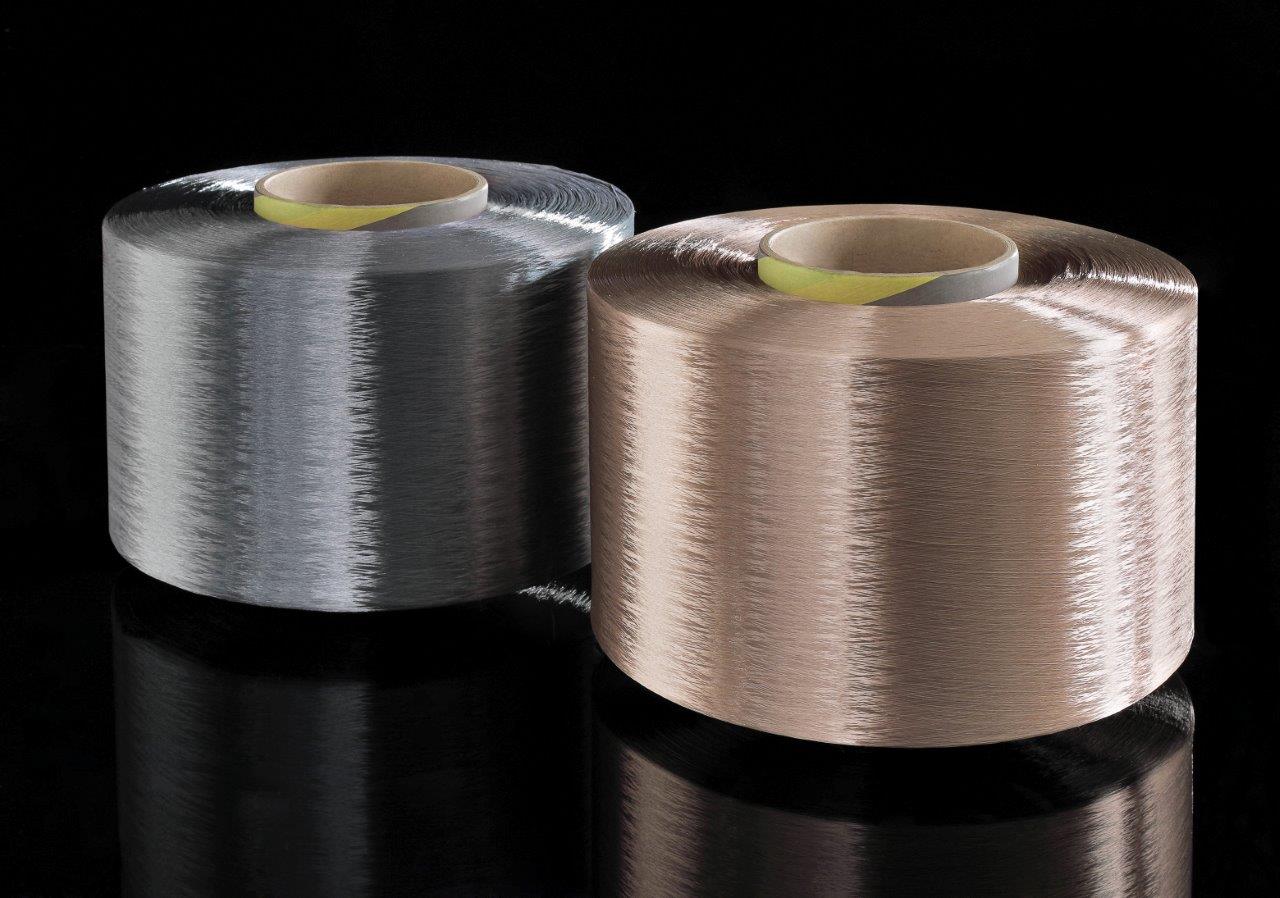 POLYESTER FDY PRODUCTIONS
PRODUCT DESCRIPTION:
TAÇ polyester FDY is fully-drawn polyester yarn that is ready for use in virtually every textile-manufacturing operation. More than 200 dope-dyed color options are available in a wide range of (45-900) denier and filament counts (3-432). This flat yarn s production is possible with high-speed These yarns have also high and low shrinkage version except standart type. They are available in ecru and dope-dyed options.

PRODUCT DESCRIPTION:
A patented performance fabric brand, DRY TOUCH® fabric s unique features arise from their yarns. DRY TOUCH® is the brand name of a fabric and not that of a yarn. The right to make DRY TOUCH® fabrics belongs exclusively to Zorlu Holding, which has licensed a limited number of other manufacturers to use the process. To ensure quality consistency, Korteks checks the features of DRY TOUCH® fabrics at each stage of their production. Finished fabrics are documented and certified, which ensures fabrics will be made to exactly the same specifications the next time an order for them is placed. DRY TOUCH® products are uniquely labelled in order to prevent them from being replicated or counterfeited. Ever stage of DRY TOUCH® fabric and product manufacture from initial yarns to final goods (including even their placement on store racks) is subject to strict oversight in order to be assured of end-user satisfaction. DRY TOUCH® fabrics are made from high-tech functional channel cross-sectioned fibers that are made at Korteks s own yarn factory using a patented technology. The combination of advanced technology with functionality results in the creation of high-performance DRY TOUCH® fabrics that simultaneously look natural, feel softer, and have better draping features. Advanced moisture management The patented channel cross-sectioned fibers used in DRY TOUCH® fabrics allow them to breathe naturally by letting air in and moisture out. Tests have shown that DRY TOUCH® fabrics absorb moisture faster than do ordinary cotton fabrics. In tests in which DRY TOUCH® fabrics are submerged vertically into water, they absorb far more water than cotton fabrics are capable of.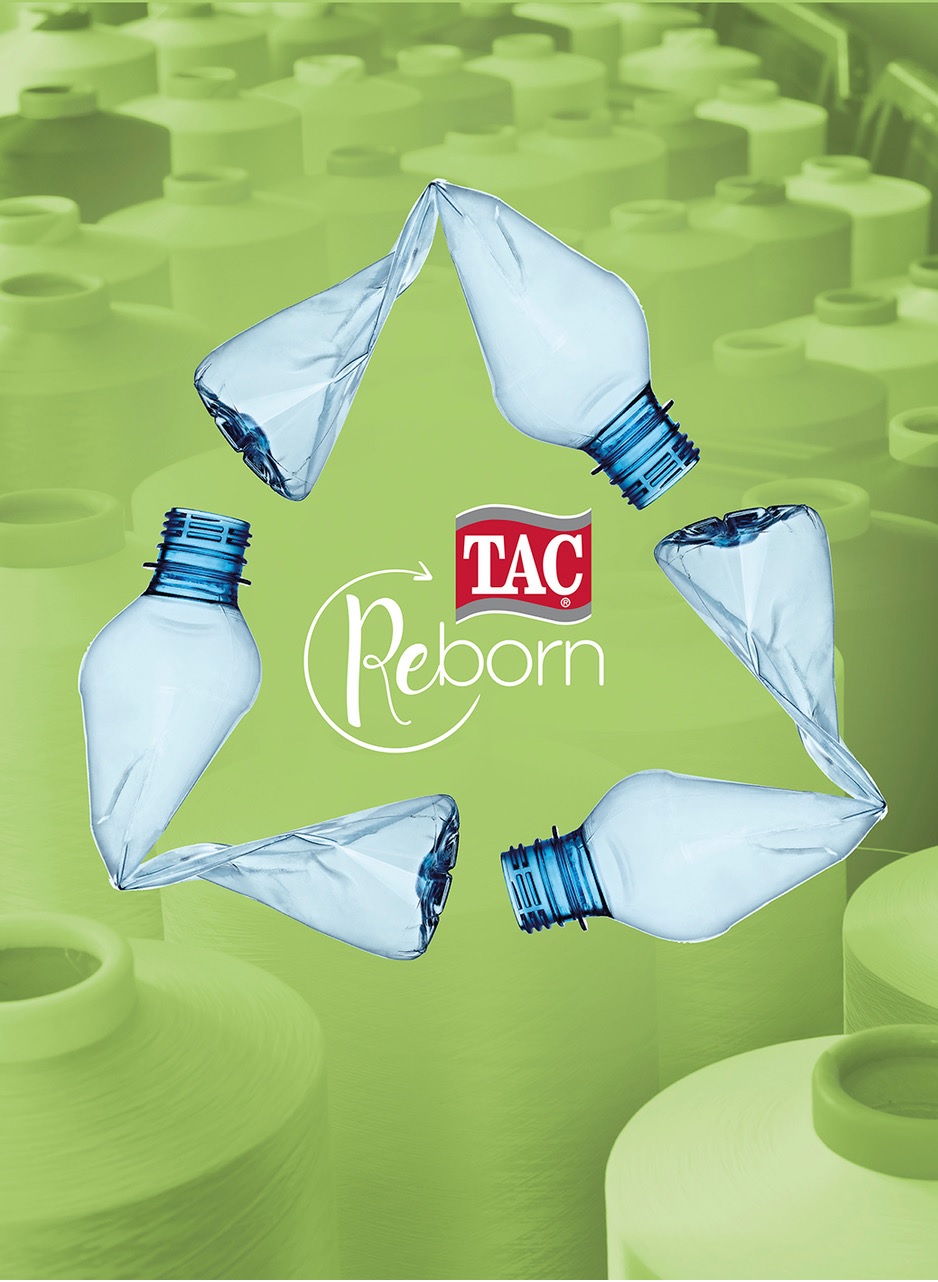 PRODUCT DESCRIPTION:
At the Polymer Recycling Plant, we are producing RPET Chips, the raw material of the polyester yarn, extracted from the waste plastic bottles, a non-biodegradable product capable of inducing negative environmental impact by uncontrollably remaining in the nature for prolonged periods, and other yarns discarded as production wastes to obtain a recyclable product, the filament polyester yarn. Thanks to this innovative recycling process, we not only save energy as the process requires less energy when compared to the traditional production practices,but also endorse reduction of greenhouse gas emissions.Therefore, we support recycling processes through circular economy while also contributing to build a sustainable future in the long run. The product that certified by GRS, can be used in all areas where virgin polyester is used, such as clothing, technical textiles, home textiles, socks, medical textiles, automotive, etc.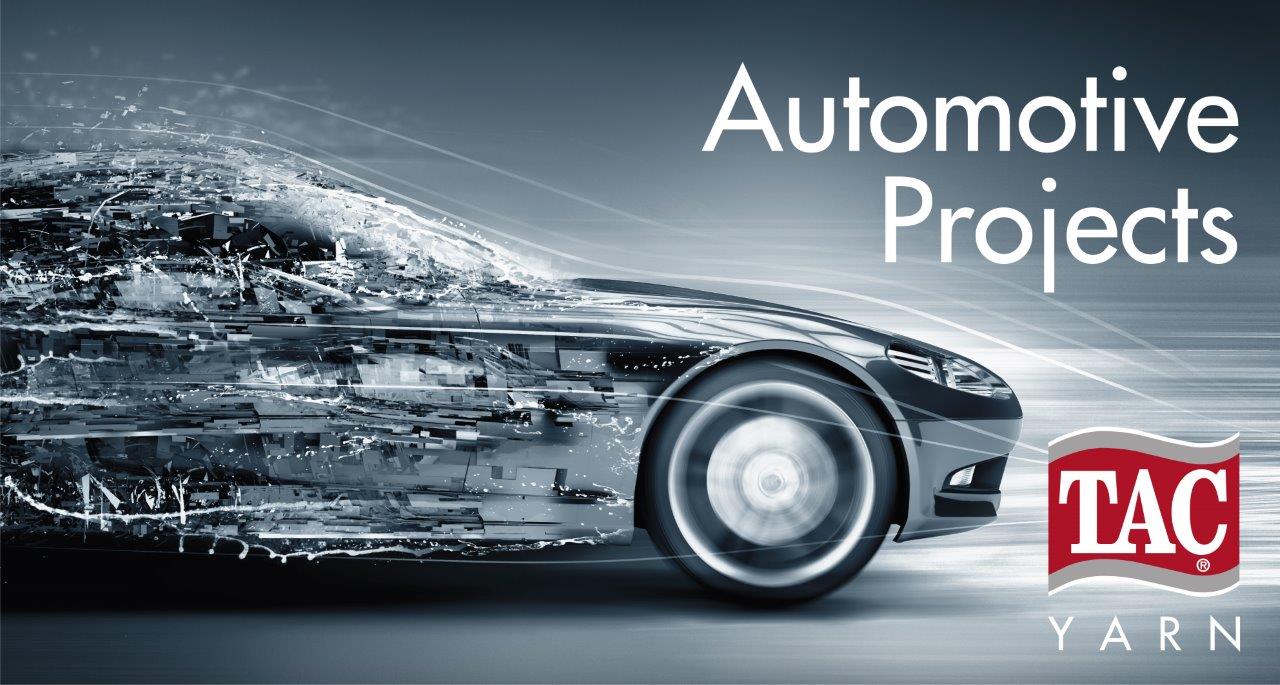 POLYESTER AUTOMOTIVE PROJECT YARNS
PRODUCT DESCRIPTION:
KORTEKS works closely with automotives manufacturers in order to provide flexible and reliable service at every stage of automotive fabrics from initial design to mass production. KORTEKS-made automotive yarns are extensively used both in Turkey and abroad to make automotive fabrics for use in Audi, Toyota, BMW, Renault, Volkswagen, Ford, Peugeot, and Volvo vehicles. Consistent quality from initial design to final product... In the conduct of every automotives industry project, KORTEKS adheres to a process-management approach that begins with the development of yarns, all aspects of which are thoroughly tested and analyzed in color laboratories before undergoing trial-manufacturing. KORTEKS labs are staffed by experienced personal and are fitted out with the most advanced and precise testing equipment currently available in order to ensure that quality control is carried out at internationally-accepted standards. In order to ensure the uninterrupted progress and continuity of projects, the critical control points of every stage of production from polycondensation and spinning (POY, Micro POY, FDY), to texturizing, air texturizing, and twisting are managed according to control plans specially developed for automotives industry programs under IATF 16949:2016. This ensures that the absolute quality consistency that is demanded for automotives projects is actually achieved.

POLYESTER FUNCTIONAL YARNS
PRODUCT DESCRIPTION:
While the intensive attention that Korteks has been giving to R&D in recent years has been contributing significantly to its overall successful results, it has also made it possible for the company to enhance its product line by equipping its products with an impressive list of new and innovative options. Among these additions to Korteks s product portfolio are many new and functional products. All of these products are highly competitive in textile markets. Having begun to be used for new and different applications such as upholstery, carpeting, toweling, medical textiles, polar fleecing, outerwear, sportswear, outdoor textiles, and automotive textiles, they have strong consumer appeal.Our entire production facility has been designed to produce qualified and special filament yarns. We continue to add many new and functional products to our portfolio in order to improve the product range with different and innovative options. Accordingly, our product range includes branded products such as TAÇ Flame Retardant, TAÇ Cotton-Like, TAÇ Antistatic and TAÇ UV Resistant, as well as technical textile yarns with high added value, requiring special processes and produced with advanced technology.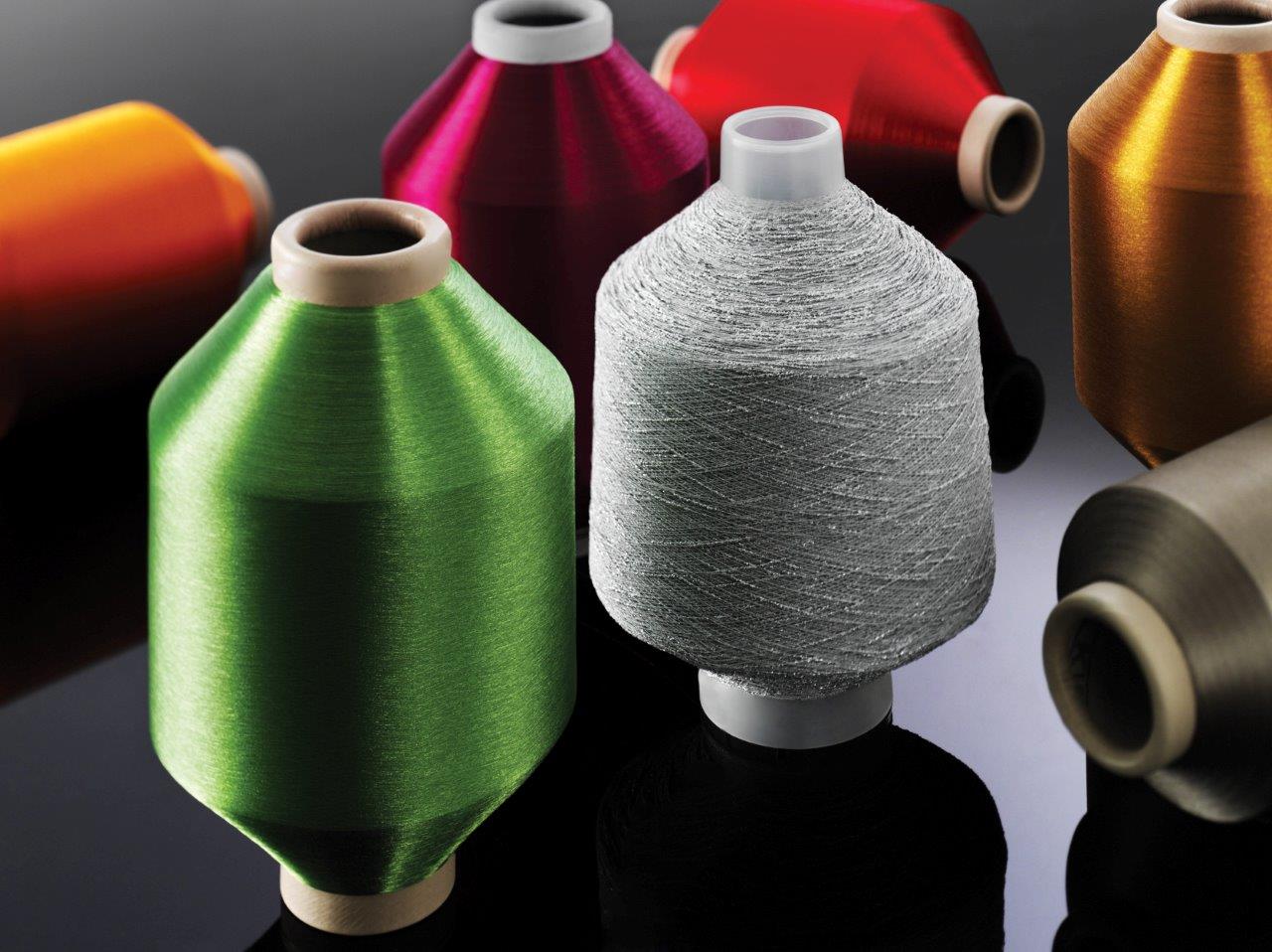 POLYESTER TWISTED, AIR TEXTURED, FANCY YARNS
PRODUCT DESCRIPTION:
Twisted, air-textured, monofilament and fancy yarns are produced in the twisting plant. Demands are met according to the feasibility of one or more ply of FDY and textured yarns in the range of 50-2000 T/m in S and Z directions. Air-textured productions are also offered with mélange and effect options. Effected yarns like Foldets can be produced in different counts. Monofilament productions are available in dtex 22/1 and dtex 33/1 with flat, fixed, washed and bobbin dyed versions. All these productions have raww white and colored options.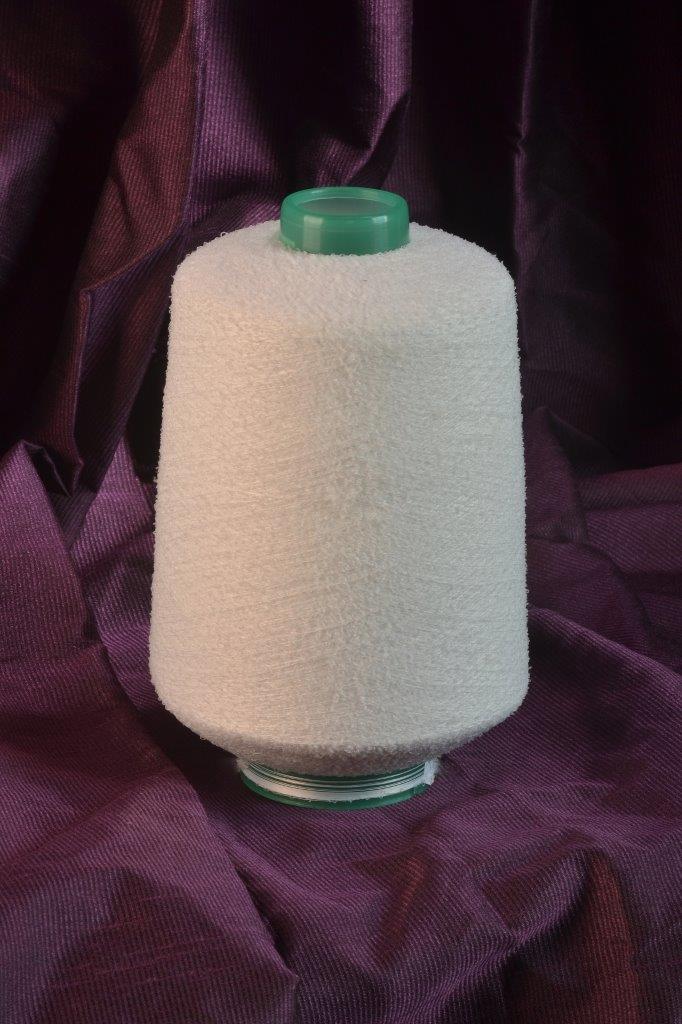 POLYESTER ELASTHANE COVERED YARNS
PRODUCT DESCRIPTION:
Taç Elasthane Covered polyester yarns are available in various weights and filament counts. The elastane covering can be provided in both twisted and intermingled form with between 200 and 1,000 T/m. Color options are ecru and black.
No represented companies found.
TAÇ İPLİK
TAÇ YARN
DRY TOUCH®
TAÇ REBORN