Company Name
Contact Info
Location

BESTCOLOR BOYA KİMYA PLASTİK SAN. TİC. LTD. ŞTİ.

Başpınar OSB Mah. 5. OSB 83560 Cad. No: 5 / Şehitkamil / GAZİANTEP / TÜRKİYE

Hall: 6

Stand: 601B

Product Groups

Polyester Yarns
Textured Yarns
Polypropylene Yarns
Fibers
Company Info

Products

Represented Companies

Company Brands
Established in Gaziantep in 2010, BestColor has increased its closed area to 5300 m2 and its production capacity to 4000 tons/year in its new production facility . It has reached its goal of selling various additives such as Color Masterbatch, Black, White, UV and Anti-Bacterial to manufacturers in the PA, PES, PP Carpet Yarn, Nonwowen Fabric, CF Yarn and plastic sectors to many countries, especially in the country. Rugton was established by BestColor Boya in Gaziantep in the first quarter of 2021. It has set out to create the first and only color language in the world, addressing Polypropylene and Polyester textile types in the Carpet and Textile sector. It started to work in order to eliminate the difficulties and deficiencies in the color language of the sector and to base the color language on a standard. At the end of 2021, Rugton produced color sets consisting of 1200 polypropylene colors with the PP-1200 product code and 600 Polyester colors with the PES-800 product code and offered them to the sector for the first time in the world.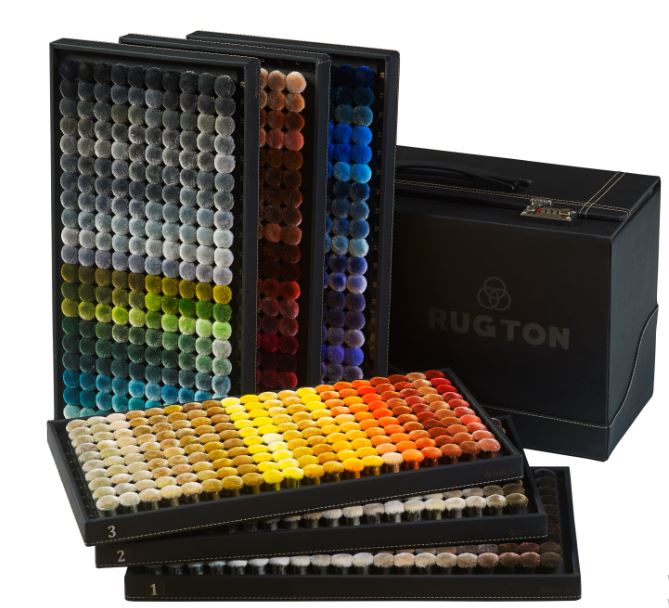 RUGTON PP-1200 (POLYPROPYLENE COLOR REFERENCE SET)
COLOR REFERENCE SET FOR POLYPROPYLENE CARRIER TEXTILE PRODUCTS
PRODUCT DESCRIPTION:
It s a 1200-color poms set consisting of a mixture of current and popular colors mainly used by the Polypropylene carpet industry.
No represented companies found.