Company Name
Contact Info
Location

BONUS PLASTICS PRIVATE LIMITED

42, ASHWAMEGH INDUSTRIAL ESTATE, SARKHEJ-BAVLA HIGHWAY, CHANGODAR / / AHMEDABAD / INDIA

Web: 

www.bonusplastics.net

Hall: 5

Stand: 521B

Product Groups

Polyester Yarns
Polypropylene Yarns
Technical Yarns
Sewing Yarns
Textured Yarns
Company Info

Products

Represented Companies
Bonus Plastics Pvt Ltd, established in 1988, is an ISO 90012015 certified manufacturer and exporter of a wide range of products which include High Tenacity Polypropylene Multifilament Yarn, Webbings/ Narrow Woven Fabrics of Polyester as well as Polypropylene, Multifilament Twine, Sewing Thread and Knit Braided Cords. With high end imported machinery and modern infrastructure, we are capable of delivering the best of qualities and services to our consumers which are in the field of FIBC Jumbo Bags, PP Woven Sacks, Ropes, Webbings, Threads, Geotextiles, Filter Fabrics, Soft Luggage Industry, Safety Belts and so on.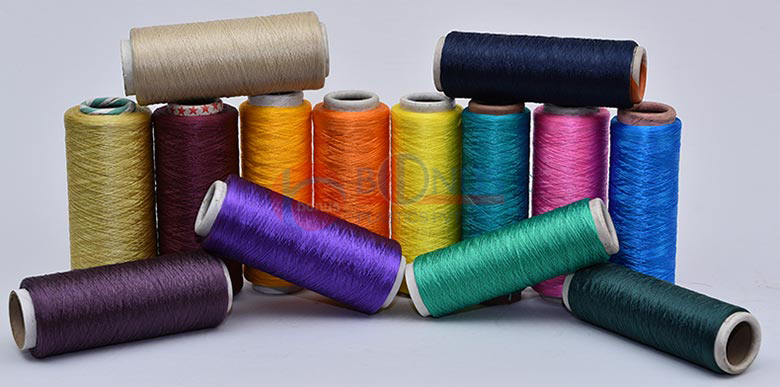 Polypropylene Multifilament Yarn
Polypropylene Yarn- High Tenacity
PRODUCT DESCRIPTION:
We offer to our customers high tenacity Polypropylene Multifilament Yarn ranging from 400 to 2500 Denier count and upto 7.2 GPD strength. Available in Natural White as well as various different shades which include Red, Royal Blue, Green, Yellow and so on. The yarn is available in flat, twisted or air-intermingled form.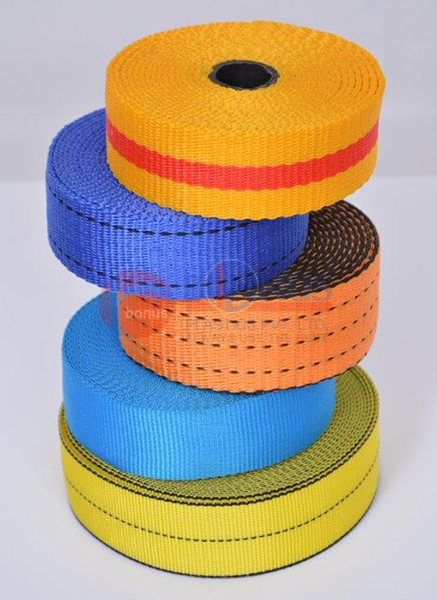 Webbings/ Narrow Woven Fabrics
Narrow Woven Fabrics/ Webbings
PRODUCT DESCRIPTION:
We are an established manufacturer and exporter for webbings and narrow woven fabrics made from the finest quality virgin materials which give superior finish to our products. We manufacture webbings ranging from 10mm to 100mm in various weaves and colours as per customer requirements. Our expertise in producing custom weaves with perfection is what has led us to become one of the top manufacturers in this field.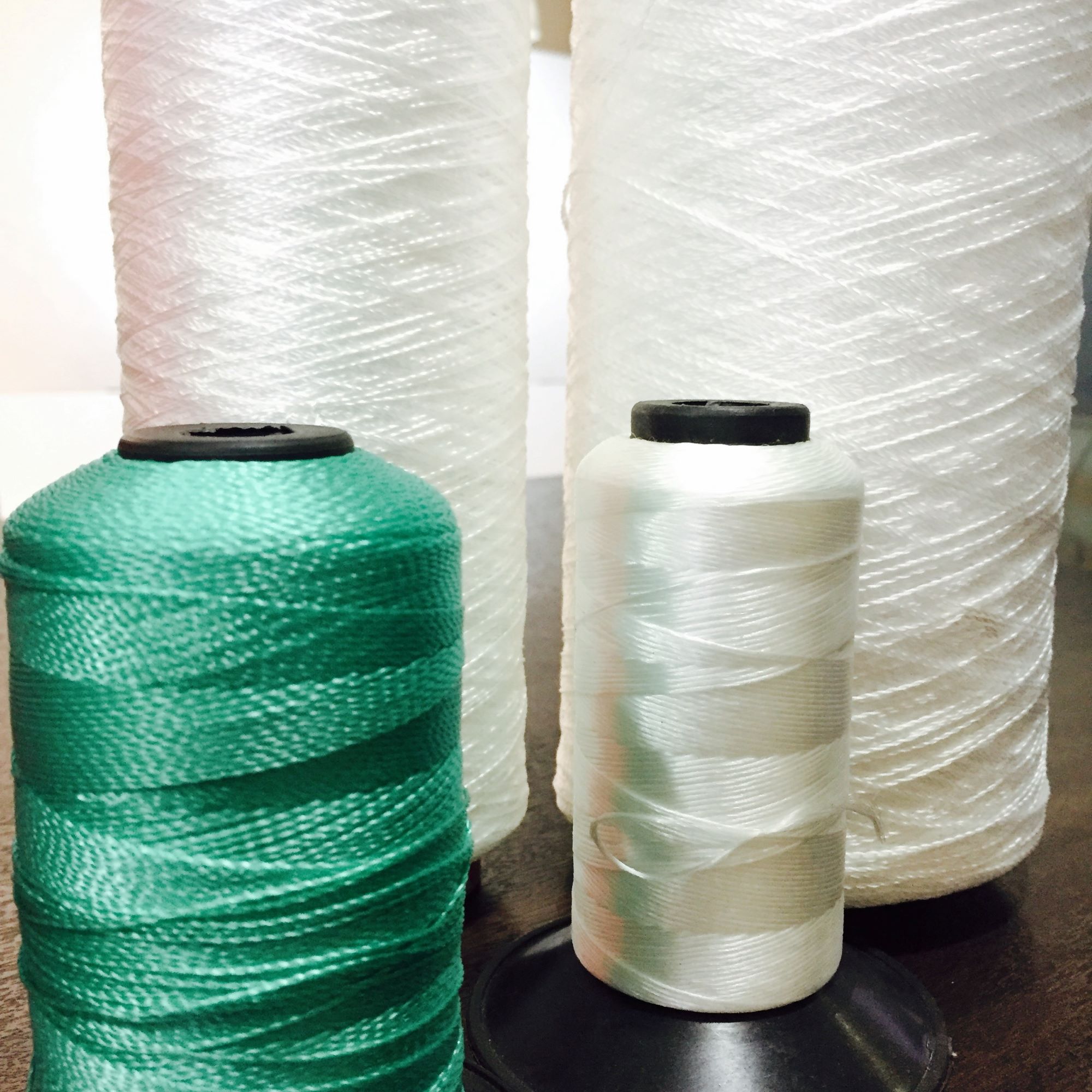 Multifilament Twine
Bag Sewing Threads
PRODUCT DESCRIPTION:
Our product category of Multifilament Twine includes various threads for the purpose of sewing in different applications. We provide twines in Polypropylene as well as Polyester. Our main counts are: 500 2 PLY, 600 2 PLY, 840 2 PLY in Polypropylene and 750 2 PLY, 1000 2 PLY in Polyester. With modern machinery, we provide twines in Jumbo cones (2 kg package) as well as Y cones (1000-2000 meter cones) in high quality.
No represented companies found.